Welcome to the CHPA Website
To view a welcome message from CHPA President Milan Tesanovich click here.
---
Join CHPA today by clicking here to join online.  Or you can print and fax or mail your membership application by clicking here.
---
Already a member?
You can renew your membership online by clicking here.  Or you can print and fax or mail your renewal by clicking here.
---
Want to give a CHPA Membership as a gift?
Noting could be more simple.  Just click here to download and print a form that can be completed and  faxed or mailed.
---
Interested in Advertising in The Swash Plate? 
For information on advertising in the CHPA newsletter click here.  The Swash Plate reaches over 500 members and friends of members each and every month.
---
Membership in CHPA is open to Active Duty, Retired and Veteran helicopter aircrew members from all branches of service and all wars in which the US and/or United Kingdom have flown helicopters.
In addition to the camaraderie associated with a gathering of Combat Helicopter Aircrews, CHPA provides mentoring and other services to current and former pilots and crewmembers and the families of our fallen warriors who've been left behind.  Part of our mentoring program includes career assistance and guidance to individuals dealing with issues relating to claims and other benefits at the Department of Veterans Affairs.  Apply for membership today to foster the legacy of the Combat Helicopter Aircrew.
If you are not eligible for membership click here to learn more about how you can support the Combat Helicopter Pilots Association.
Welcome To CHPA
Preserving the Legacy
 Planning is underway for the 2014 Convention and Annual Business Meeting
The schedule of events has been put together and can be viewed by clicking here or you can view she schedule under the "Annual Convention" drop down link under "About Us" at the top of the page.  Once we've finalized the pricing information you'll be able to register for the convention either online or by printing out a registration and mailing or faxing it to our Headquarters.  This final step should be complete within the next few days so check back to complete your convention registration. As always remember your Convention registration is separate from your lodging reservation so contact the Mission Inn and Spa to make your hotel reservations.
---
CHPA has a Group on Facebook! 
     CHPA has an updated group on Facebook.  A few years ago we established a presence on the social networking site, Myspace.  Over time that site had fewer visitors as most folks shifted to Facebook.  We had some members who established a CHPA Facebook page but those pages have fallen into disuse and weren't updated.  Now CHPA has a Facebook group that is growing and vibrant and will be maintained by our Executive Director.  Click here to check it out, or if you're already a Facebook Fan, just search for "Combat Helicopter Pilots Association the next time your keeping up with friends and family and join the conversation.  Just remember to select the CHPA group; not the "interest" or "Causes."  See you there.
---
Challenge Coins From CHPA
The CHPA Challenge Coins are an impressive two inches in diameter and would make a great addition to your collection, or as a stand alone representation of your membership in the finest military organization ever.  Visit the CHPA Store and get one today for your pocket!  Don't get caught at the Annual Meeting without yours!
---
Support Our Cause 
CHPA is dedicated to multiple goals:
To organize and unify US Armed Forces Rotary Wing Aviators and crew members from all service branches who have flown helicopter combat missions in support of US and specified Allied Coalition Partner National Interests

T

o remember and honor our fallen aviation comrades lost during helicopter combat operations;

To conduct national and regional social activities;

To conduct charitable activities related to the US specified Allied Coalition military helicopter community.
Make your donation online today by clicking here or download the sponsorship form here and return it to CHPA via fax or US Mail.
Thank you for your generous and continuing support.
Your contribution allows us to extend and expand our assistance to our special community and legacy programs.
---
Thank you to our generous Sponsors: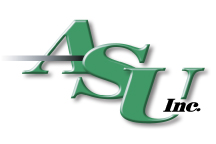 Aviation Specialties Unlimited
Things To Do:
Welcome to our newest Members - Click Here to view.

.
Help CHPA raise money
for the scholarship fund just by searching the web and shopping online.
 When you search or shop, CHPA earns money for the Scholarship Fund.
Find money saving coupons now.
Shop online now.  Remember, all money raised goes directly to the Goldie Fund.  Let's go shopping!!