Join CHPA at the 2014 Quad-A Convention
CHPA will be present at the Quad A Convention at the Gaylord Opryland Hotel, Nashville, TN from May 4 to 6. We invite you all to come by the CHPA booth #4500, meet some of our members and get to know more about CHPA. They'll be on hand every day to answer your questions and provide you the opportunity to join or renew your membership.
---
Planning is underway for the 2014 Convention and Annual Business Meeting
All information on the 2014 Convention will be posted here on the website as it becomes available. Just hover your cursor over "About Us" on the top menu bar and click on "Annual Convention" in the drop down menu. Be sure to check back periodically for updates as they become available.
---
CHPA has a Group on Facebook!
CHPA has an updated group on Facebook. A few years ago we established a presence on the social networking site, Myspace. Over time that site had fewer visitors as most folks shifted to Facebook. We had some members who established a CHPA Facebook page but those pages have fallen into disuse and weren't updated. Now CHPA has a Facebook group that is growing and vibrant and will be maintained by our Executive Director. Click here to check it out, or if you're already a Facebook Fan, just search for "Combat Helicopter Pilots Association the next time your keeping up with friends and family and join the conversation. Just remember to select the CHPA group; not the "interest" or "Causes." See you there.
---
Challenge Coins From CHPA
The CHPA Challenge Coins are an impressive two inches in diameter and would make a great addition to your collection, or as a stand alone representation of your membership in the finest military organization ever. Visit the CHPA Store and get one today for your pocket! Don't get caught at the Annual Meeting without yours!
(Sorry, coins are available to members only.)
---
Support Our Cause
CHPA is dedicated to multiple goals:
To organize and unify US Armed Forces Rotary Wing Aviators and crew members from all service branches who have flown helicopter combat missions in support of US and specified Allied Coalition Partner National Interests

T

o remember and honor our fallen aviation comrades lost during helicopter combat operations;

To conduct national and regional social activities;

To conduct charitable activities related to the US specified Allied Coalition military helicopter community.
Make your donation online today by clicking here or download the sponsorship form here and return it to CHPA via fax or US Mail.
Thank you for your generous and continuing support.
Your contribution allows us to extend and expand our assistance to our special community and legacy programs.
Thank you to our generous Sponsors: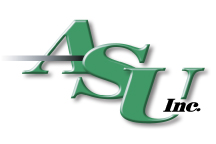 Aviation Specialties Unlimited
Things To Do:
Welcome to our newest Members - Click Here to view.

.
Help CHPA raise money
for the scholarship fund just by searching the web and shopping online.
When you search or shop, CHPA earns money for the Scholarship Fund.
Find money saving coupons now.
Shop online now. Remember, all money raised goes directly to the Goldie Fund. Let's go shopping!!